Fecal Ferry Septic Service
Get a Quote For Your Project
Your septic system is an underground mystery so you simply ignore it. You don't have to admit it but it's true for most people. Even if you're a savvy DIY homeowner, you probably pay attention only after raw sewage creates a costly, messy problem that you can no longer ignore.
At Fecal Ferry, we understand that it's easy to let your septic system remain a mystery, but it's not usually a good idea. Instead of waiting for a sewage emergency, we recommend our preventative inspection services.
Semi-annual inspections

Sewer Inspections

Real Estate Inspections
Exploring the inside of your system is the only way to determine if it's functioning properly. It's also the only way to know if your system is in compliance with Connecticut, Glastonbury, and all the Greater Hartford health department guidelines.
Semi-Annual Septic System Inspections
The major benefit of Fecal Ferry's septic system inspection routine is that it detects problems before they become emergencies. We can't actually go inside of your system so we do the next best thing. We examine it using a high-tech camera that provides a live feed.
As our camera travels through your pipes and tank, we monitor the functioning in real-time. We can detect if your system needs cleaning, draining, or repairs.
Sewer system repairs are often more costly than septic systems. Your sewage sometimes enters a public system through pipes that run beneath your driveway. When tree roots or other conditions prevent proper drainage, correcting the problem often requires tearing up and replacing concrete or other driveway surfaces. Sewer inspections allow us to view your system and perform preventative maintenance to minimize future problems.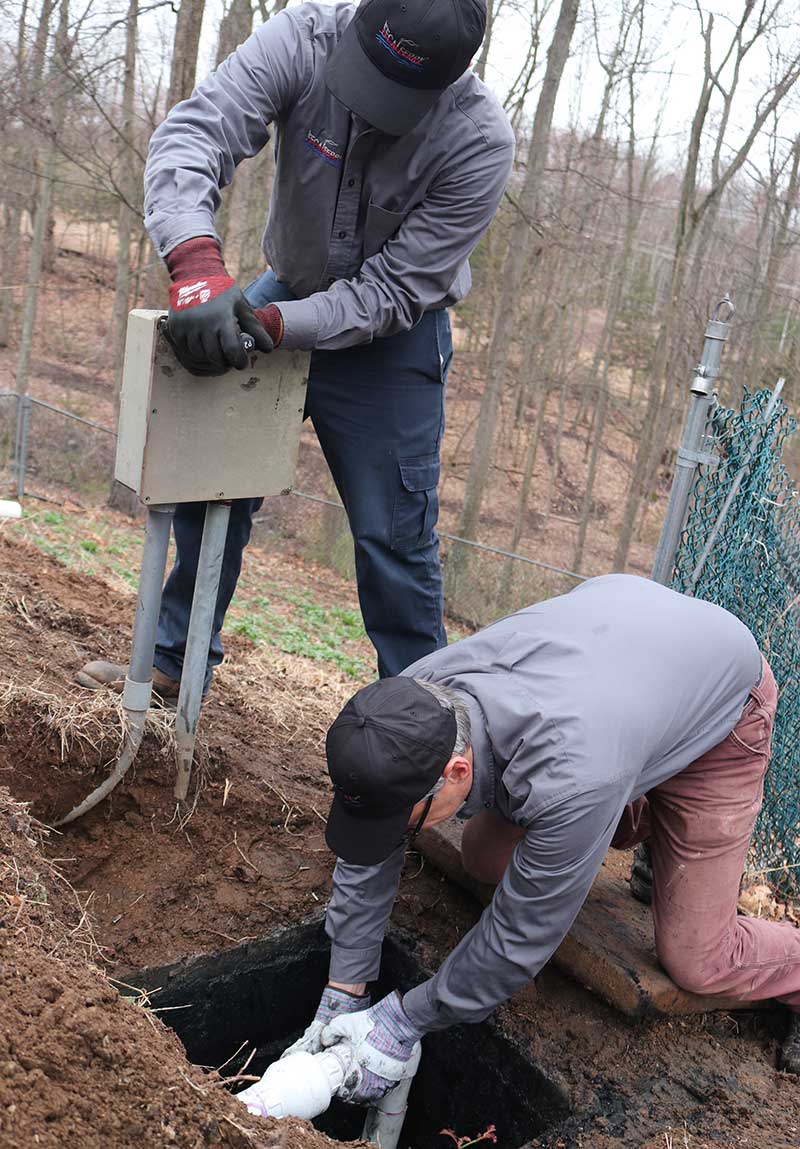 Whether you're buying or selling a home, you need to know if the septic system or sewer is in good obstruction-free and functional.
Home Sellers: If you're selling your home, a complete inspection will reveal any repairs you need to make before your realtor lists your home.

Home Buyers: You need to know what you're getting before you conclude your deal. If you find out that you have a bad system

after

you've purchased your home, you may realize that the home you bought wasn't worth the price you paid.
Meeting Our Customer's Needs
By focusing on sanitation, we have created a reliable full-service septic system installation and maintenance company. We offer the manpower, expertise, and specialty equipment necessary to meet the needs of residential and commercial customers. We believe in offering great service for a reasonable price and greeting each customer with a smile.
New Septic Installations
Septic System Replacements
Septic and Sewer System Repairs
24/7 Emergency Response
System Camera Inspections
Commercial Pumping and Cleaning
Preventative Inspections
Real Estate Inspections
Educational Presentations
Portable Restroom Services